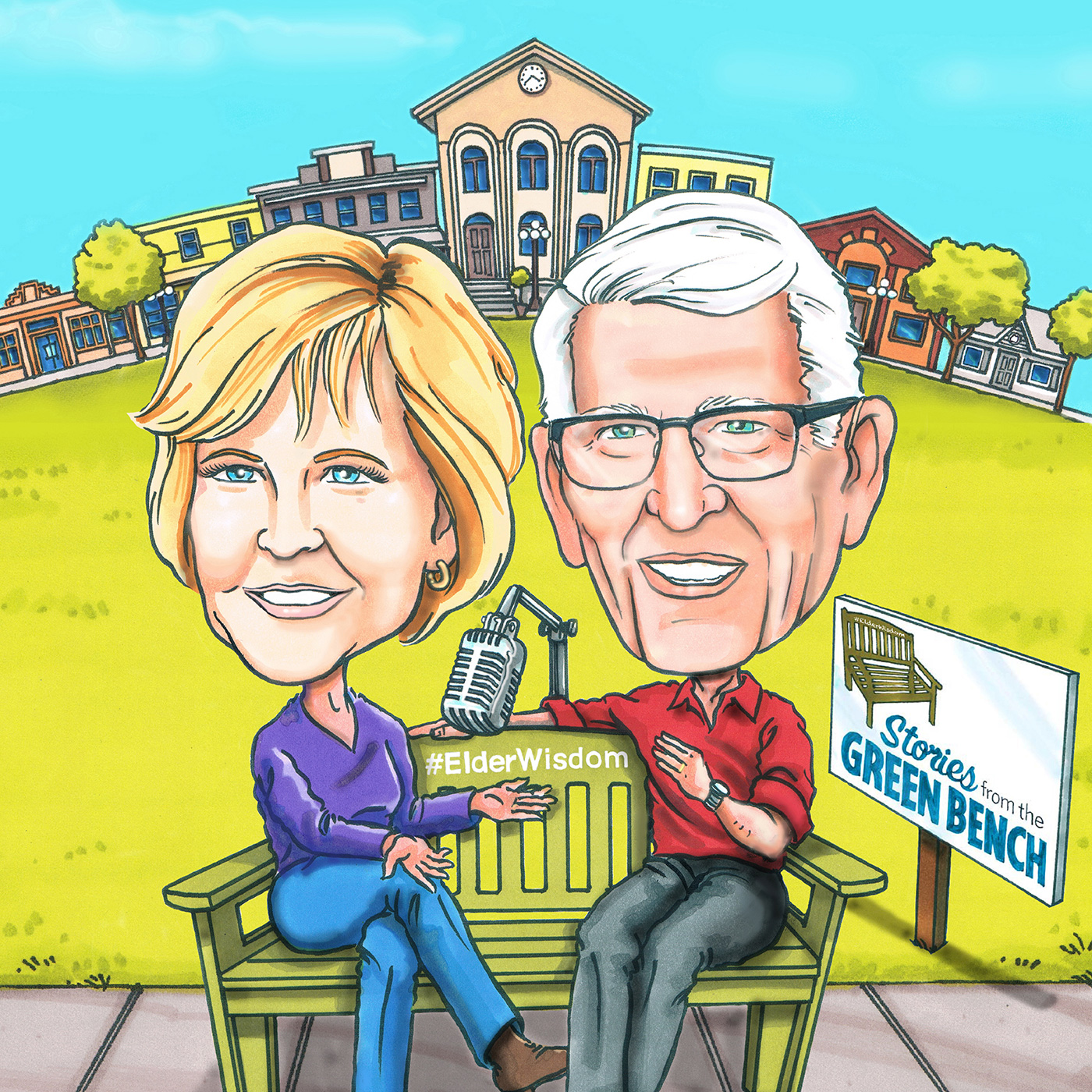 Episode #19 - A conversation on the green bench with Kathe Kleinau about her recent collection of interviews among neighbours at The Village of Wentworth Heights in Hamilton.
The first book called, 'The Founder's Circle', sold out, includes 36 stories, 2 poems, photos, and artwork by a fellow resident, Ann Wingfield.  Book #2 is in the works and will be called, 'The Legacy Continues'.
"One day I got the idea of writing a book. These stories were so amazing and interesting that they needed to be preserved." - Kathe Keinau 
"Kathe, you have the skill of extracting from them, those gems of wisdom that were buried in their heart." -Lloyd Hetherington
Erin Davis asks, what makes a good interviewer?
Kathe's reply, "you have to be a good listener"
A life full of new beginnings - Kathe shares her story starting out in Germany during the war, then moving to Canada, Marriage, having children and sharing time with grandchildren, teaching at Humber College, different careers, retirement, and moving to Wentworth Heights.
"I learned to play the piano at 78 and wrote my first book at 85" - Kathe Kleinau
"We're never ever too old to take on new experiences and new opportunities." -Lloyd Hetherington
Question: If you could interview anyone, who would you like to sit with for a conversation on the green bench?
Subscribe, rate, and review our podcast on any network and share your thoughts on social media using the #ElderWisdom tag to help others find us.
The Green Bench is a symbol of elder wisdom. Physically or virtually, the bench invites us all to sit alongside a senior, share a conversation, or give and offer advice.
It challenges the stigma seniors face; the ageism still so prevalent in society. It reminds us of the wealth of wisdom our elders offer and in doing so, helps restore them to a place of reverence.
"The greatest untapped resource in Canada, if not the world, is the collective wisdom of our elders." -Ron Schlegel
This podcast is brought to you by Schlegel Villages, retirement & long-term care homes in Ontario, Canada.
#ElderWisdom | Stories from the Green Bench is produced by Memory Tree Productions
 Learn more about our host, Erin Davis, at erindavis.com
 Learn more about co-host, Lloyd Hetherington
 Learn more about #ElderWisdom at elderwisdom.ca